Hi Sarah, Bill and Beth,
I hope you all had a great 4th of July. And thanks very much for visiting the custom page we built for you.
As a follow up to the brochures/t-shirts we sent a few weeks ago, Copper Hound Pictures is a video and photo production company that specializes in Education. Below you'll find several links to our work. Our philosophy has always been about creating content that engages both the heart and mind. We're proud of the work we have generated for independent schools like Williston, Wilbraham & Monson, Wheeler, and Middlesex, to name a few. And we always look forward to starting relationships with new schools as well.
We'd love the opportunity to start a conversation with St. Paul's. Would you be open to a quick call?
Thanks very much,
Bob
What unique value can copper hound offer st. paul's?
ENGAGING VIDEOS: Overview Videos, Alumni Profiles, social media posts, capital campaign support, etc.

PHOTOS THAT TELL STORIES: We pride ourselves on capturing students in authentic, memorable ways.

MUCH MORE THAN A PRODUCTION COMPANY: We have the experience and ability to drive the process from whatever point makes most sense for St. Paul's - whether that's at the early messaging development stage, or you need help executing a vision you've already identified. Our team is directly involved in all aspects of content creation, from storyboards to edits.

EXPERIENCE: Our 10+ years of working with independent schools gives us valuable institutional knowledge. We quickly understand each school's unique story and help you stand out from your competitive set.
HOW CAN COPPER HOUND PICTURES HELP TELL The St. Paul's STORY?
ALUMNI PROFILE VIDEOS
Maintains strong school connections with alumni around the world

Engages with past students and helps encourage them to give back financially

Highlights select alumni who help tell and reinforce the wider school story
Example Video: It's hard to imagine that there could be a better spokesperson for a school than Tom Porter. Tom graduated from The Fenn School in 1965 with an interest in mathematics that had been cultivated by his teachers. He went on to Exeter, Penn and Stanford - then became one of the founding members of Pixar Animation Studios and winner of more than a dozen Oscars. We sat down with Tom to talk about his memories of his time at Fenn, and the importance of staying connected and giving back.
OverVIEW Videos
Every school is unique: how can St. Paul's stand out from its competitive set?

Inspires the right students to apply and ultimately matriculate

Showcases your amazing team, campus, and school spirit
Example Video: The Wheeler School is an independent day school for girls and boys from Nursery through Grade Twelve. Based in Providence, RI it also boasts a 120-acre farm 15-minutes away in Seekonk, MA. Copper Hound Pictures spent several days on campus throughout the spring and fall to capture the true spirit of Wheeler. The school's personality shone brightly in video and photo through its dedicated faculty and engaging, dynamic students.
Social media VIDEOS
Sub :60 videos are quick-hitting, high-impact, subject-specific edits

Content topics are generated through pre-production planning

This is an efficient way to extend your school's messaging
Example Video: We created a series of videos for Williston Northampton, and in addition to the original project scope, we were able to build out nearly a dozen informative, shorter edits on topics such as The Writing Center, Scholars, Theater, etc. The example here took a slightly different approach - let's visually showcase the school, and for the background music, use one of their student's singing voice to set the stage. As you'll see at the end, Williston turned this edit into a request for alumni to give to its annual fund.
Capital Campaign Videos
Defines and showcases the breadth of a campaign

Builds momentum and excitement for the fundraising

Educates the wider school constituency on the major efforts the school is embarking upon
Example Video: Stone Ridge (Bethesda, MD) embarked on a capital campaign titled The Cor Unum * One Heart Campaign with the goal to transform their heart of campus through the development of several components, including a new Student Life Center, which is brought to life in this video here. Copper Hound Pictures was honored to have been given the responsibility to tell their Campaign story through a series of five videos. During our days on campus we gained a true appreciation for what the school means for its current students, alumnae, parents, faculty and staff, and the wider Sacred Heart community.
high impact, authentic Photography
Your photos should reflect who you are as a school - quality matters

Showcases the personality, diversity, and community of a school

Ideally aligns visually with the school's video content to create a seamless presentation
Copper Hound Pictures' genesis was on the photo side - so in addition to the great video content we generate for clients, our capabilities extend to the still side. It's a great one-two combination we can offer schools, and this approach ensures all visual assets hang together from a stylistic approach.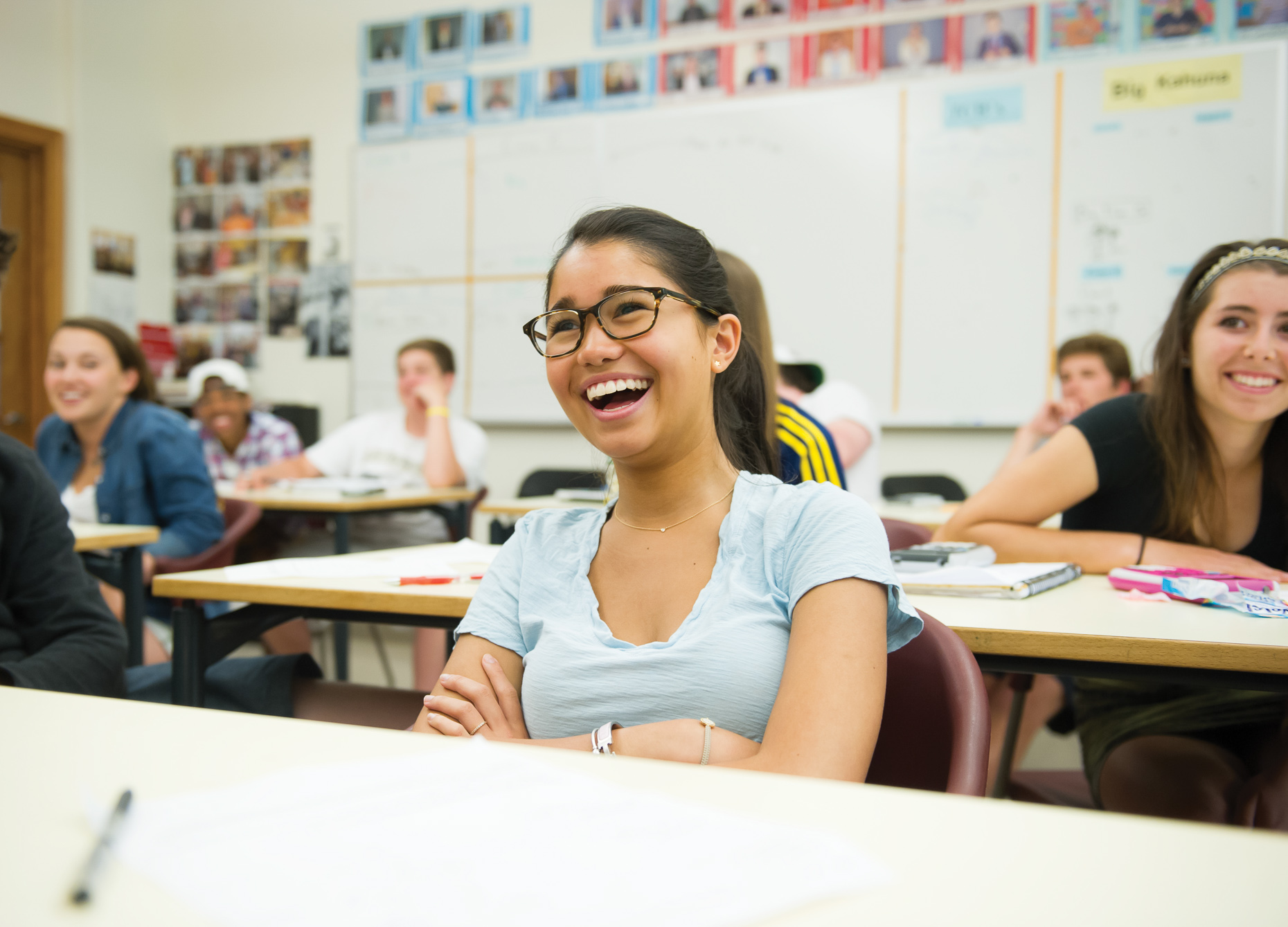 INTERESTED IN learning more?
We'd love the opportunity to sit down with you to talk more about how Copper Hound Pictures can help St. Paul's further its messaging.